13 Things You Should Do in the Lake District in March
Posted 27th February 2017 by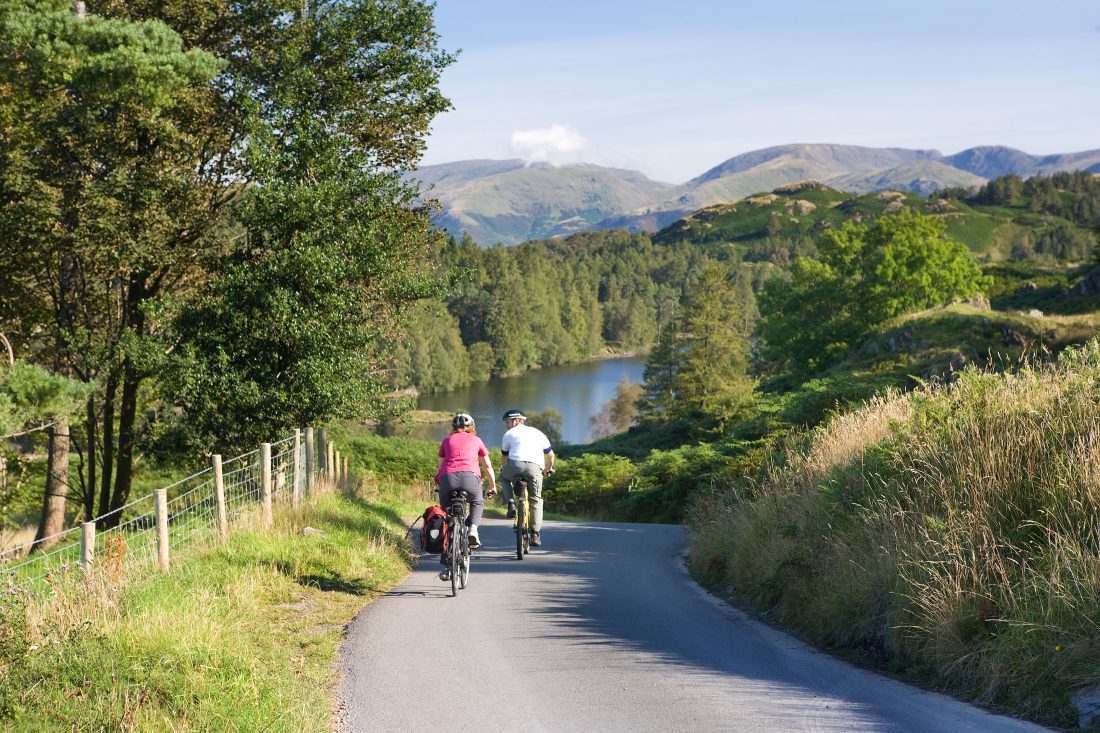 So, you're planning to come to the Lake District this March.
Your luxury, self-catering holiday cottage sorted, it is now just a matter of what to do during your stay.
There is of course, the beautiful scenery – the mountains, the lakes – the perfect outdoor life. But what also makes visiting Cumbria so special is the richness and diversity of art, music, events and shows.
Every month there are a raft of events and the start of Spring in no exception.
Here are some of the offerings you can indulge in on your Lake District holiday in March:
March 3
What better way to experience the culture of England's finest spot than listening to its music.
You can do just that at Threlkeld Village Hall, where Cumberland and Westmorland music will be arranged by Ed Heslam for the guitar and harp.
And, cycling in the Lake District is an absolute pleasure, but if you would like to join in with a group, the Eden Valley epic cycle event will be perfect.
The sportive will start from Penrith Leisure Centre and will take in almost 60-miles of scenery.
It's free and you can get more information from Epic Events.
March 4
Have you ever been to the beautiful Cartmel Priory? Well, how about visiting this historic building and listening to an organ recital by Peter Crompton. The recital is in aid of Christian Aid. See  Cartmel Priory for more.
March 8
Cumbria is brimming with nature and the Cumbria Wildlife Trust host many events. Today you can take part in a guided walk of the Eycott Nature Reserve. For more information and to book, see Cumbria Wildlife Trust
March 10
Carrying on with the wildlife theme, Simon Williams will host a wildlife illustration workshop at the Greystoke Cycle Cafe. Simon is a very accomplished artist and teacher, and so you will get a great opportunity to get creative.
To book see Grey Stoke Cycle Cafe
March 12
Beatrix Potter fans, look at this. The Beatrix Potter Magic Lantern Show – a traditional Victorian performance will take place at the Old Laundry Theatre studio at the World of Beatrix Potter Attraction.
You will hear Ms Potter telling her story, from childhood to storywriter and farmer, while viewing beautiful scenes of the Lake District and original black and white footage.
World Of Beatrix Potter Attraction
March 18-19
If you love Cumbria, then get yourself to the Cumbria Life Home and Garden show 2017 at Rheged Centre.
There will be more than 50 exhibitions, as well as, free talks and demonstrations. See Rheged website for more information
March 18-19
Marmalade anyone? Well, it is in abundance at the Marmalade Festival at Dalemain Historic Mansion this weekend. The popular event promises to be even bigger for 2017.
There will be esteemed chefs, cookery demonstrations and more than 2,000 homemade marmalades on display in the state rooms together with the best artisan marmalades in the world to taste for free! More on the  Marmalade Festival
And, to celebrate the Marmalade Festival, Penrith Goes Orange. Yes, the town centre will be festooned in bright colours with market stalls, music and entertainment.
March 19
The Wheelbase Spring Classic Cycle Sportive takes place at Stavely Mill Yard and you can challenge yourself to either 40 or 66 miles.
Cycling is a great way to see the Lake District countryside and this route will be way marked and a route card given to all participants.
The fastest male and female up the 1.7-mile climb over Shap will get a rider's jersey and be crowned king and queen of the mountain.
March 20
The Herdwick sheep, a symbol of Cumbria, beloved by Beatrix Potter and now you can make your very own – not a real one of course! But in needle felt.
The workshop to make a Herwick doorstop takes place at the Greystoke Cycle Cafe . For more information see Grey Stoke Cycle Café
March 25
Coniston 14
This 13.8-miles road race first started in 1982 and is now a poplar event in the Lake District – and one of the most beautiful routes too, circling around Coniston water.
There's also a short kids race too. So get the running shoes out and enjoy a run out in the Lake District with the family.
See Coniston 14 for details
March 25-26
Remember loving model railways as a child? Well, thisModel Railway Show at the  Rheged Centre is a great one for the kids – and those kids at heart, who loves model trains too!
March 25
It is all action for train-lovers this weekend, as today sees Peppa Pig at the Ravenglass and Eskdale Railway.
Hop on a train and head to Dalegarth, where kids can meet Peppa Pig in person.
More Information and timetables.
Self-catering holiday cottages in the Lake District
The start of spring is a lovely time to visit the Lake District, and if you're thinking about a stay and have not got around to booking a holiday cottage, then Lakelovers can help.
We have more than 450 luxury cottages across the Lake District and have last minute availability too.
So, why not have a look at these special offers in the Lake District and book your Lake District break.
Or, call us on 015294-88855 and we will happily help you with your booking.