Famous Sights of the Lake District
Posted 29th April 2014 by
Ever since the first tourist books about the Lake District were written, there are some sights that have always been recommended to visitors. Whether you're just here for relaxation and a break away, or looking for some dedicated rambling, here are a few Lake District sights that you might want to visit.
Orrest Head
Traditionally, hikes in the Lake District involve scrambling up hills and fells to see what landscape you can conquer, and witness the unmatched views from up on high. Not everyone is a budding mountaineer however, and even those that are have to start somewhere. Orrest Head is famous for being one such starting place.
Just outside of Windermere village, Orrest Head follows a well-travelled woodland path up to the summit, which is a flat area providing great views all around. For those looking for a light ramble, or who want to get their kids into the hiking tradition, this is the perfect fell to climb.
Muncaster Castle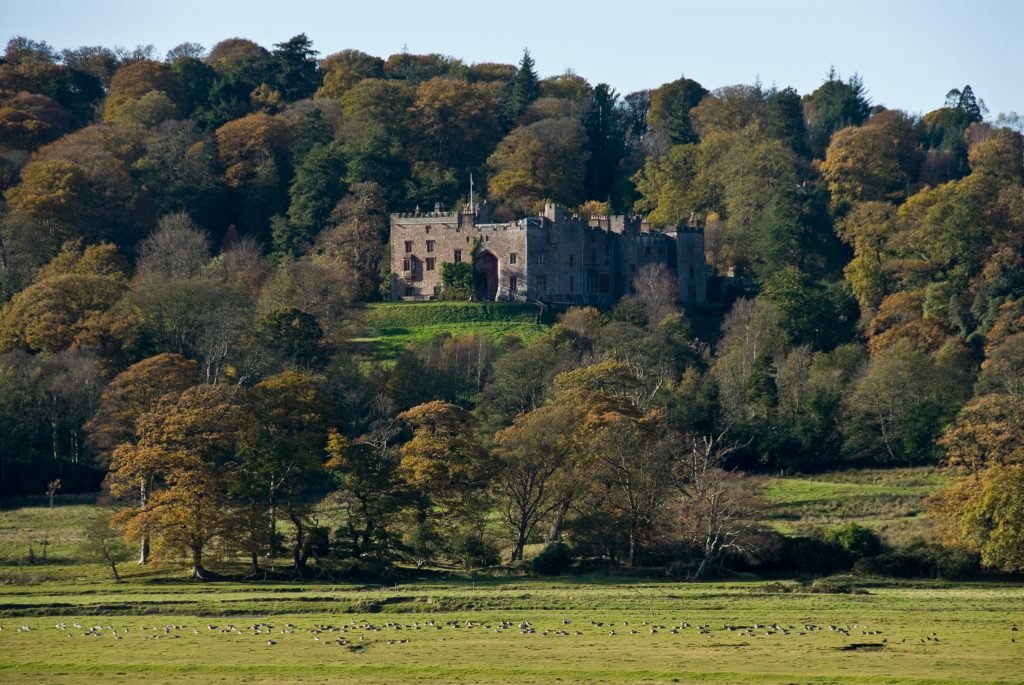 Owned by the Pennington family since 1208, and even older than that, Muncaster Castle provides a fabulous day's entertainment, with extensive gardens to explore, a deep history to discover and perhaps even a ghost or two. Events frequently take place at Muncaster castle, especially throughout summer, and with a World Owl Centre as well you'll never be short of things to do for every member of the family.
Old Man of Coniston
Another famous Lake District walk, the Old Man of Coniston looms over the lake of the same name as any traditional fell should. The views from the peak are amazing, but the journey up is just as much a part of the expedition as the sights from the top. Following a well-travelled path past old quarries and mines, passing smaller tarns on the way up, even if you don't go as far as the summit, travelling up the Old Man of Coniston is always well worth the climb.
Castlerigg Stone Circle
One of the earliest British stone circles, dating from around 3000 BC, the Castlerigg stone circle is worth a visit just to wonder at what it was made for, the scale of the work, and the beautiful location it is set in. On a flat, open area, surrounded by Lake District fells, the stone circle is a wonderful place to simply relax and enjoy the countryside in one of Cumbria's most attractive locations.
Scafell Pike
Scafell Pike is the tallest mountain in England, and for dedicated climbers and hikers this is the peak to visit in the Lake District. It offers some of the most stunning views available once you reach the top, and of course it's great to say you've stood at the tallest point in the country. There are many routes that can be taken up to the top of Scafell Pike, so it's even worth a second or third visit if you want to experience everything it has to offer.
Ravenglass
Ravenglass started out as a Roman fort, built to lend assistance defending Hadrian's Wall, and has since become a thriving settlement with a detailed history to tell. In fact, Ravenglass is the Lake District's only coastal village, so it's the perfect place to take in views of the vast fells stretching away in one direction, and the limitless sea in the other. Ravenglass fits nicely into a day out involving the local steam railway, travelling from here to Eskdale, providing its own fantastic sights and more to see at the other end.
Of course, there's much more to the Lake District than these few famous locations, but if you're looking for somewhere to start, any of these will provide a great day out. Pick a Lakelovers cottage in the right location and you might even find yourself just around the corner from any of them.