Lakelovers' Beer unveiled for Keswick Festival
Posted 3rd June 2016 by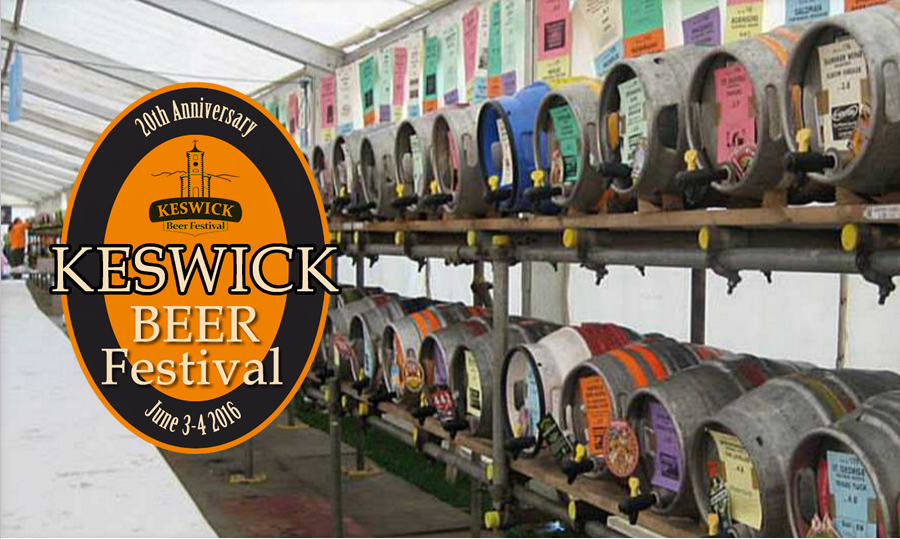 We enjoy supporting local Lake District causes and can't wait for this one…The Keswick Beer Festival.
And, our beer has been unveiled. We've been allocated No3 Porter Nine Standards – from the award-winning Settle Brewery.
And, while it sounds like a divine afternoon in a coffee shop as its notes are black with tastes of caramel and coffee, it has an ABV of 4.7%, so it's definitely a beer. It sounds a very nice pint.
The Settle Brewery is a thriving brewery in the heart of the Yorkshire Dales next to Settle Railway Station on the famous and picturesque Settle to Carlisle line.
The beer name comes from the 'Nine Standards' Stones or Cairns in the North Pennines between Westmorland and Swaledale.
The beer we've sponsored is one of many of the great array of beers and ciders on offer this year as the Keswick Beer Festival celebrates its 20th anniversary.
But, the big question is, who chooses the annual offerings? Well, that job goes to the festival chairman Nigel – possibly the most enviable job in the Lake District!
He says he likes 2/3 of the beers at the festival to be from local Cumbrian brewers and the other third from the rest of the UK and tries to choose as many new local beers as possible.
The very first Keswick Beer Festival was held on June 1997 at Keswick Rugby Club and has been held there ever since.
It is a fundraising event run jointly by Keswick Lions and Keswick Rugby Club. Funds raised are split jointly between the two organisations. Keswick Lions use their funds to support local charities and works in the local area. Keswick Rugby Club uses the funds raised to employ a full-time Youth Support Development Officer.
So, not only is it a great event for all beer-lovers, it helps local causes too.
The Keswick Beer Festival takes place on June 3-4.