Exploring Legends and Myths of Cumbria on your Lake District stay
Posted 20th February 2017 by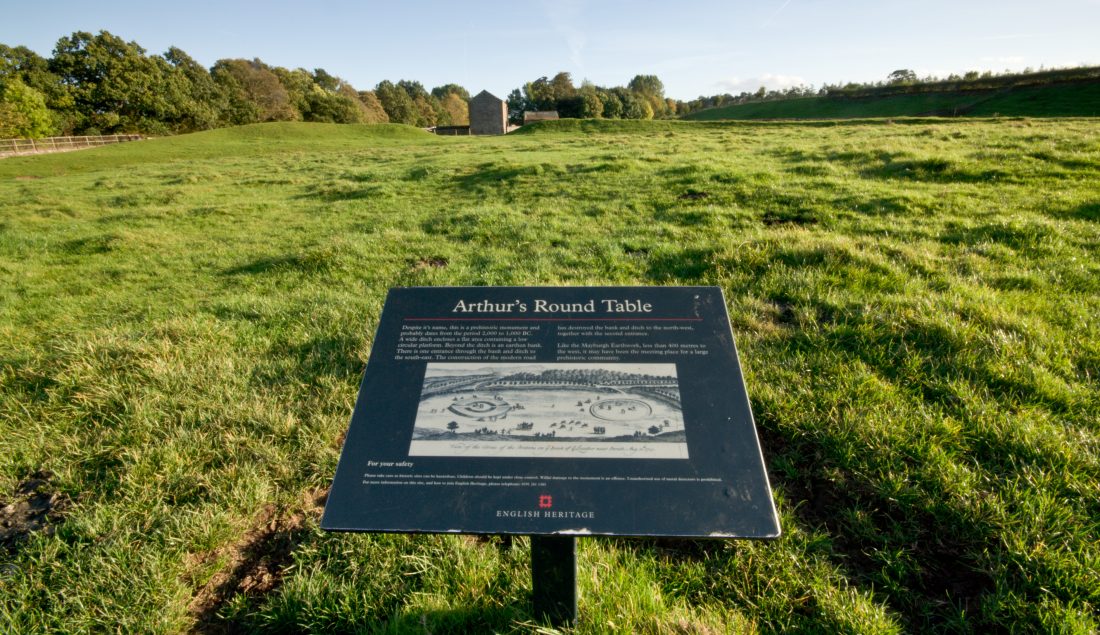 Way back in history, before the old counties of Cumberland and Westmorland, the area we now call Cumbria was an ancient Celtic kingdom.
And, you don't have a history this rich without legends and folklore.
From the days of King Arthur to stories of fairies and the more recent legends of the Big Black Cats and Bownessie, there is a lot to discover in Cumbria and the Lake District.
Tizzie Whizzies
At the start of the 20th Century, stories were told of creatures living along the shores of Windermere.
These water-loving but shy Tizzie Whizzies, had a hedgehog's body, a tail of a squirrel and wings like a bee.
People still report sightings of these "mini monsters" today.
King Arthur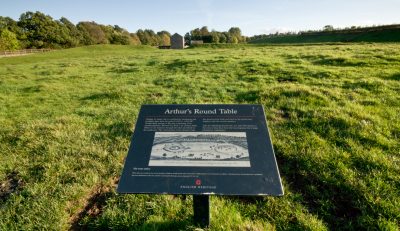 There are many links to the Roman- Celt legend King Arthur in Cumbria. There is the Round Table monument – a neolithic henge in a circular ditch – at Eamont Bridge.
And, believers say that the former Roman fort of Camboglanna on Hadrian's Wall in Carlisle is the place where Arthur's final battle took place.
It would fit that the great legendary man would have been active in these parts, which was a main centre of Celtic resistance.
Fairies
So many places across Cumbria and the Lake District are rich in fairy folklore. Here are some of the places that are believed to be alive with fairy-folk: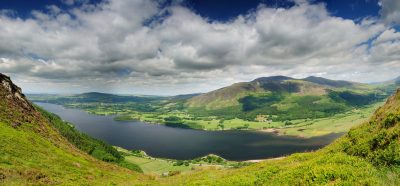 Bassenthwaite Lake
It is said that a fairy castle is just off the main A66, near to the lake. And, Elva Hill is believed to be a fairy hill, where there's a gateway to a secret world.
Harknott Pass
Tradition says that along this old Roman road fairies make their home. With, Cumbria's "faery king" and Celtic god, King Eveling holding his court here.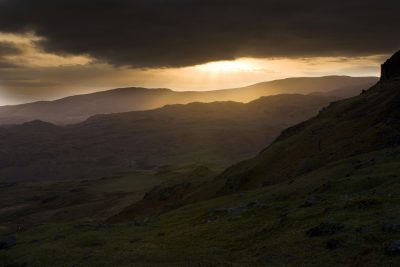 Fairy Rock

There is Fairy Rock on the coast at Saltom, near Whitehaven. The rock is associated with the tale of a fairy queen who falls in love with a human.
Fairy Steps
In the village of Beetham, you'll find a set of "fairy steps" carved into the limestone rocks.
Local tradition says that if you can go down them without touching the sides, the fairies will grant you a wish.
Adam Bell
This legendary outlaw – the Robin Hood of the north –
is said
to have lived in Inglewood Forest, north of Penrith.
Legend says he was a famous archer. When he
was arrested
for stealing game, Adam
was offered
a pardon if he could an apple on his young son's head. He managed it and
was granted
his pardon.
Long Meg and her Daughters
This Bronze Age stone circle in Salkeld, near Penrith, is made up of 69 stones – with Long Meg is the tallest.
Legend has it that Long Meg was a witch and was transformed into stone, along with her daughters, for profaning the Sabbath
It is said that if you count the stones correctly, that they will come to life!
Beast of Cumbria
Keep your eyes peeled, because there's a big, black panther-like creature roaming the fells of Cumbria – well, so it is said.
There have been more than 40 sightings reported of the animal dubbed the 'beast of Cumbria'. Facebook groups have even been set up dedicated to sightings, which have occurred across the Lake District.
Bownessie
If there's one in Scotland, then why not the Lake District – who wouldn't want to make their home here?
There have been several reported sightings each year of a Nessie like creature in Windermere.
Dubbed "Bownessie", the legend of the creature is still hotly debated today.
All you need to explore these folklores is a map and a place to stay.
Whether you believe in the reality of these folklores and legends, visiting them will give you beautiful days out in the Lake District and Cumbria.
So, you get the map and we will happily provide your self-catering Lake District accommodation.
We even have our very own Tizzie Whizzie – which sleeps 4 and 1 dog in Windermere.
We have more than 450 holiday cottages in the Lake District, sleeping from 2 to 20. You can bring the dog to many of our homes too.
So, for an adventure of folklore and legend in Cumbria and the Lake District, book a Luxury Lake District Cottage or call us on 015294-88855 to discuss your stay.