One Long Houses Wins Prestigious Award
Posted 27th September 2018 by
When One Long Houses was short-listed for the Period Living Magazine Awards we had all our fingers and toes crossed, and that was just us at Lakelovers – the owners Vanessa and Andrew Griffin were both excited and nervous in equal measure.  A few months down the line and everyone's dreams have come true, yes, One Long Houses has won Best Project of the year!
It took two years to refurbish this beautiful 18th-Century Farmhouse.  Modern touches have been added here and there whilst keeping the stunning original character of the building.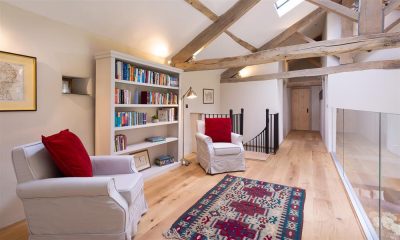 Vanessa and Andrew visited the Lake district for many years. When they found the old Farmhouse in Kentmere Valley they fell in love instantly and hired local specialists and craftsmen to create their perfect home.
With the help of their Lakeland neighbour, a retired architect, the couple completely stripped back the 1980's additions of Breeze block walls and modern chimneys, replacing them with tasteful traditional features. Many of the original floors were damaged and were replaced with salvaged timbers from a Lancashire Cotton Mill or beautiful stone flags.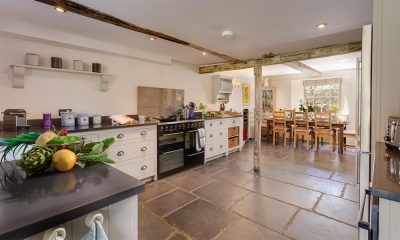 Vanessa kept the decor simple, using neutral fabrics and making the most of a large amount of natural light filtering in from the windows. A welcoming feel was essential to this fantastic property. The Griffins always aspired to use the house as a holiday let and they wanted their guests to feel at home.
One Long Houses is child/infant friendly, dog-friendly and has ample space for parking, not to mention a delightful garden overlooking the fells. This property is perfect for a family getaway and with space for up to 11 people, there's plenty of room for everyone. If you would like to learn more about One Long Houses follow the link to the One Long Houses Property Page and don't forget to keep an eye out for the article in this month's issue of Period Living.