What's on in the South Lakes this Autumn
Posted 7th August 2018 by
The romantic pull of autumn in the Lake District is undeniable. Here we journey through walks and events in the South Lakes to enjoy this autumn.
1. Celebrate Grizedale Forest's 50th Anniversary of Arts and Culture in the forest
From 24th May – 23rd Sept 2018, a stunning sculpture exhibition sits within a purpose-designed art gallery. Right in the heart of a Lake District forest – Grizedale Forest.
'Inspired by Nature' is the result of a special collaboration between Royal Society of Sculptors and The Forestry Commission to celebrate 50-years of art in the forest.
From pine needles to marble, bronze and wood, this exhibition of 9 artists' works invites visitors to "experience the natural world through the thoughts and ideas of the artists who have produced the works in the exhibition."
The event is taking place in the heart of the South Lakes, on the site of the old Grizedale Hall. This is where the impressive architect-designed Grizedale Forest Resource Centre now stands. With globally-acclaimed artists such as Richard Long and Andy Goldsworthy finding inspiration in this forest, Grizedale has gained an international reputation for being at the forefront of the Environmental Art movement.
Autumn Stargazing at Grizedale Forest, Friday 7 September 2018, 8.30pm-10.30pm
The Art of the Woodsman at Grizedale Forest, Sunday 16 September 2018
A 1-mile Highway Rat Activity Trail takes youngest members of the family on an interactive journey through the forest
For young and old, a particularly special way of navigating this special forestscape is via the network of over 40 impressive forest sculptures  – places for contemplation and calm. The unique collection can be enjoyed on foot via dog friendly walking trails or on specially planned cycle paths. Look out for red and roe deer too.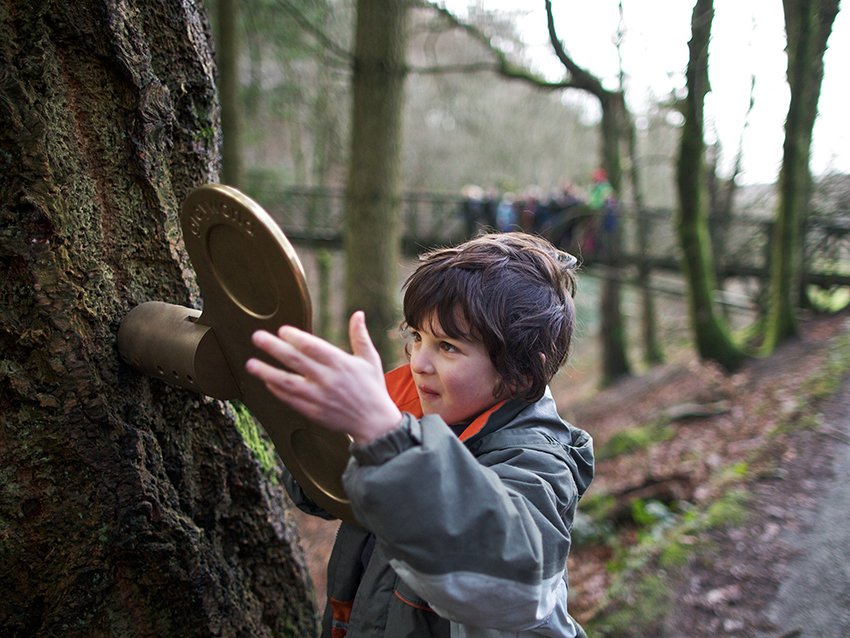 2. Go on a Fungal Foray, Hay Bridge Nature Reserve, Rusland Valley
This is a haven for wildlife lovers and autumn is a very special time of year to visit. Red Deer have long roamed the Furness Fells and this reserve provides a safe haven for them and lots of other wildlife, including Buzzard's, Hawks, bats, dragonfly, damsel and beautiful butterflies.
Non-members can enjoy this reserve for a £2 donation and in autumn will be in for a treat.  Fungi are particularly abundant and put on a wonderful display in late summer and autumn. For experts, expect the hedgehog (a tooth fungus), the orange birch bolete, as well as many milkcaps and brittlegills. From early October you are likely to also hear the roars of Deer Rutting.
Saturday 8th September 2018 – Fungal Foray led by Helen Speed – 10.30am to 3.30pm Numbers limited to 16.
3. Breath in spectacular vista's from School Knott & Tarn, Ings
On a clear autumn day, the views down to Lake Windermere are truly glorious from School Knott, south-west of Ings. Whilst Wainwright recommended this summit from Windermere, a longer, scenic route, can be taken from the village of Ings.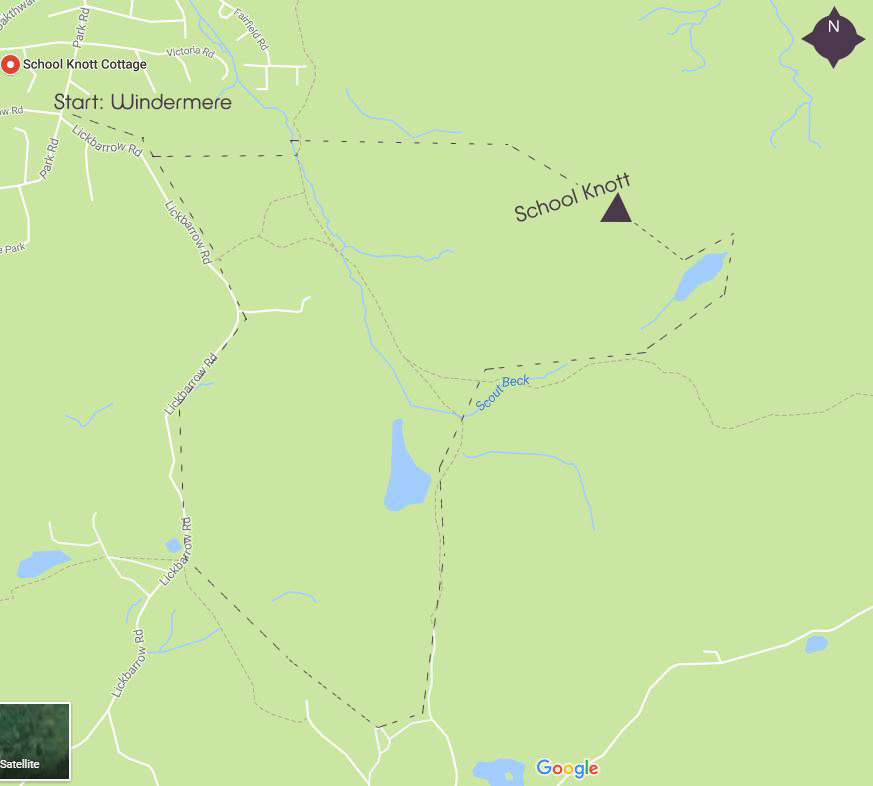 4. Moss & Height Spring Wood, Bouth 
Enter the 48-acres of ancient woodland (over 350 years old) via the wide coffin route path that runs through the middle of these woods, ending in nearby Colton.
Grab a warming autumn drink at nearby Old Hall Farm or something a bit stronger at The White Hart, in Bouth.
If you're staying in the Rusland Valley, you can join the trails into Grizedale Forest from Blind Lane carpark.
5. Talking Trees at Great Knott Wood, Lakeside
Sitting on the south western shore of Lake Windermere, Great Knott Wood is a woodland walk of surprises that can be enjoyed straight from Lakeside. You can see signs of the Woodland Trust working at restoring this once working woodland, not least the talking Yew tree! Yes, the famous voice of Brian Blessed can be heard from an ancient native tree that has been rescued from being engulfed by a Norway spruce.
For adventurers, there's a geocache trail running through Great Knott Wood too, where you can discover more about the history of the Lake District's important woodland. Wildlife is returnign as this woodladn is restored too, and Great Knott Wood is home to roe and red deer, red squirrel and great-spotted woodpecker.
A woodland walk taking in Stott Park Bobbin Mill and High Dam is also popular, passing past the mill cottages and church of Finsthwaite, for visitors looking for an insight into the working past of this part of the Lakes. This is the English Heritage walk route.
6. Monumental Trees at Monk Coniston
Walk through the Monk Coniston Estate to Tarn Hows and discover some truly impressive tree specimens including a enormous Firs.
7. Holker Estate Woodland, Cartmel
The x century Holker Hall, lying just outside of the Lake District, is surrounded by 1,300 acres of woodland, a mix of deciduous and broadleaf, and make for a delightful Autumn walk. Visit from Saturday 8th September to Sunday 9th September 2018 and enjoy their famous Chilli Festival. 
8. Explore the woods at Beckmickle Ing, Staveley 
The less than 2-hour Beckmickle Ing walk is one of The Woodland Trust's Top 10 autumn walks. Roe deer, red squirrels, otters preparing for winter – this circular woodland walk, starting and ending in Staveley's Mill Yard has it all. Hakwshead Brewery and Wilf's Cafe are two must-try stops at Mill Yard for an autumnal warmer, or two!
9. Dorothy Farrer's Spring Wood, Staveley
Whilst spring is the best time to visit this bluebell strewn woodland, autumn has to be a close second. It is a Cumbria Wildlife trust reserve and through careful conservation is brimming with wildlife. During wet weather, on the ground muddy boots are advised and a pair of binoculars too for spotting flycatcher, redstart, willow warbler, blackcap, great spotted woodpecker, nuthatch, treecreeper and buzzards.
10. Upper Kentmere Valley
A few miles outside Windermere, the mountain scenery of this quiet valley following the River Kent is perfect on a calm autumn day. Sheltered by the steep-sided valley, the linear walk from Kentmere village via Hartrigg to Kentmere Reservoir is accessible for most. It is a great way to enjoy mountain scenery outside of the warm summer months as it is relatively sheltered. The beautiful Kentmere Valley is also popular with cyclists (hire from Biketreks, Ings, with Lakelovers), with many journeying via pedal power from Staveley to Kentmere and leaving bikes considerately at the church, taking in a circular walk of the upper Kentmere Valley on foot.
On foot, immerse yourself in the spectacular territory of birds of prey, looking up for Peregrines and Ravens.