Surreal Lake District Landscapes
Posted 18th September 2017 by
Celebrating Great Landscapes Week 2017
This month Friends of the Lake District celebrated Great Landscapes Week and so we thought that for this week's blog post we'd indulge in some landscapes of our wonderfully diverse Lake District. In particular, we've looked at a surreal take on the Lake District landscape.
The Lake District is the result of over 500 million years of geological processes. From kilometre-thick ice sheets, colliding continents to tropical seas, the Lake District landscape is truly unique.
Now September is in full swing and autumn falls upon us, the light changes. And there's no better place than the Lake District to enjoy the changing seasons. View our September Offers if you fancy blowing away some end of summer blues and heading to the relaxing Lake District.
And sign up to our Newsletter on our homepage so you don't miss out on new cottages, added almost weekly to our collection.
Enjoy these surreal landscapes, and of course, we'd love to see your surreal Lake District landscape photo's too, so please do share on our Facebook or Instagram pages. On Twitter tag your best photos #GreatLandscapesWeek to join the Lake District landscape appreciation.
Also, for budding photographers, here's our autumn photography guide, with some great tips from Lake District photographers: Five Steps to Great Lake District Photographs in Autumn.
Feature image – Wasdale. Copyright: Andrew Locking
Reflections
Perhaps the most iconic Lake District landscape is reflections in one of the many natural lakes, captured on a beautiful, calm day. Whether it is a jetty, lakeside manor house, woodland or fell tops, whatever is reflected, these Lake District reflections when enjoyed up close, draw you in.
Silhouettes
The Lake District is a photographer's paradise and lots of fun can be had playing with silhouettes. Andy Goldsworthy's sculpture work in the Lakes is a good starting point for inspiration.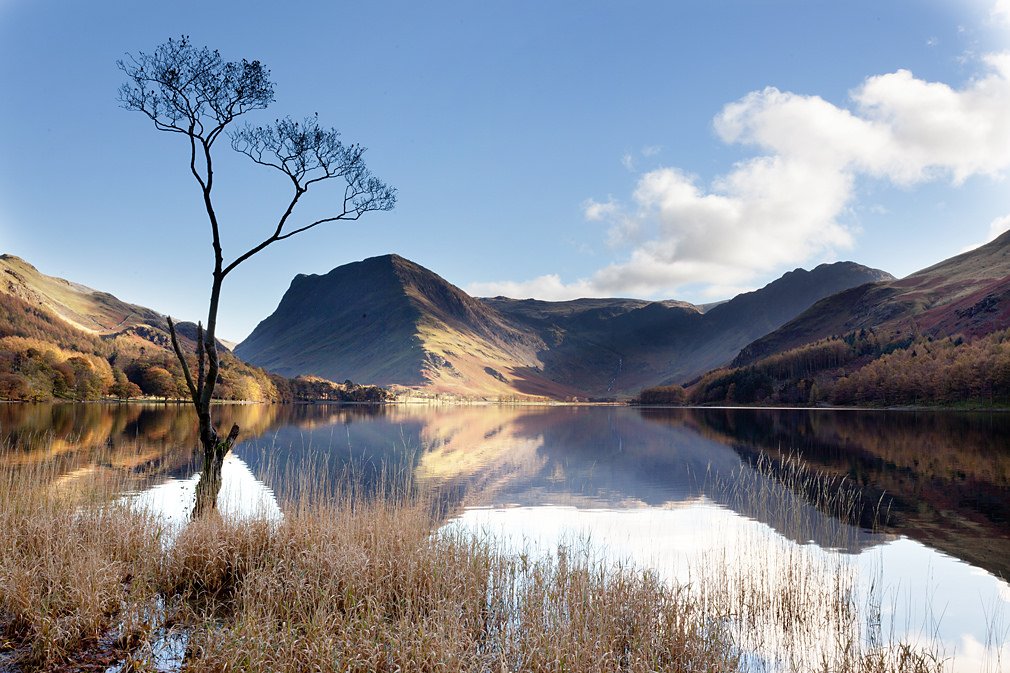 The Unexpected
In a landscape where Herdwick sheep rule the fells, and the old mining paths have become their highways, there's lots of opportunities for some surreal photography thanks of these masters of the fells.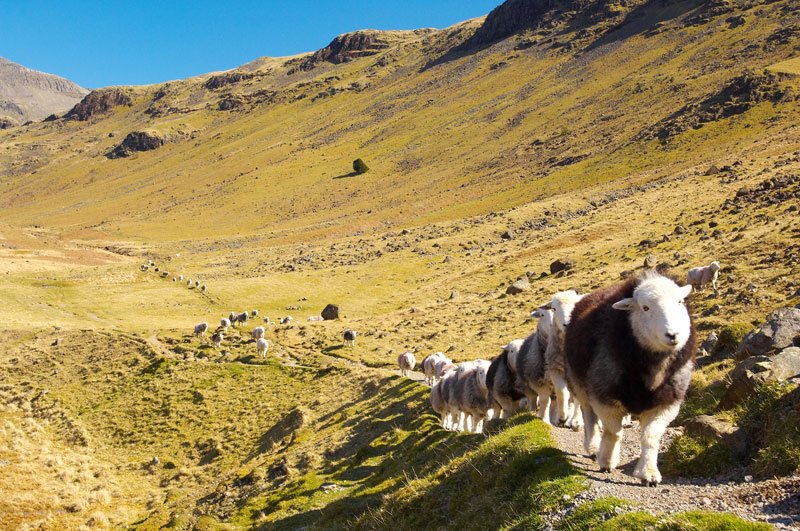 Black and White
Reduce the saturation of your landscape and combine with some superb silhouettes and you've got yourself some pretty great surreal landscape photography. Playing with scale in black and white works really well too.
Light and Mist
The famous light and colour of the Lake District landscape is, in part, what many artists drawn to the Lakes were most mesmerised by. From Alfred and William Heaton Cooper, WG Collingwood, JMW Turner and John Ruskin to the playful landscapes of Beatrix Potter. Rise with the sun or watch her set over a sleeping Lake District and enjoy a peaceful Landscape like non-other.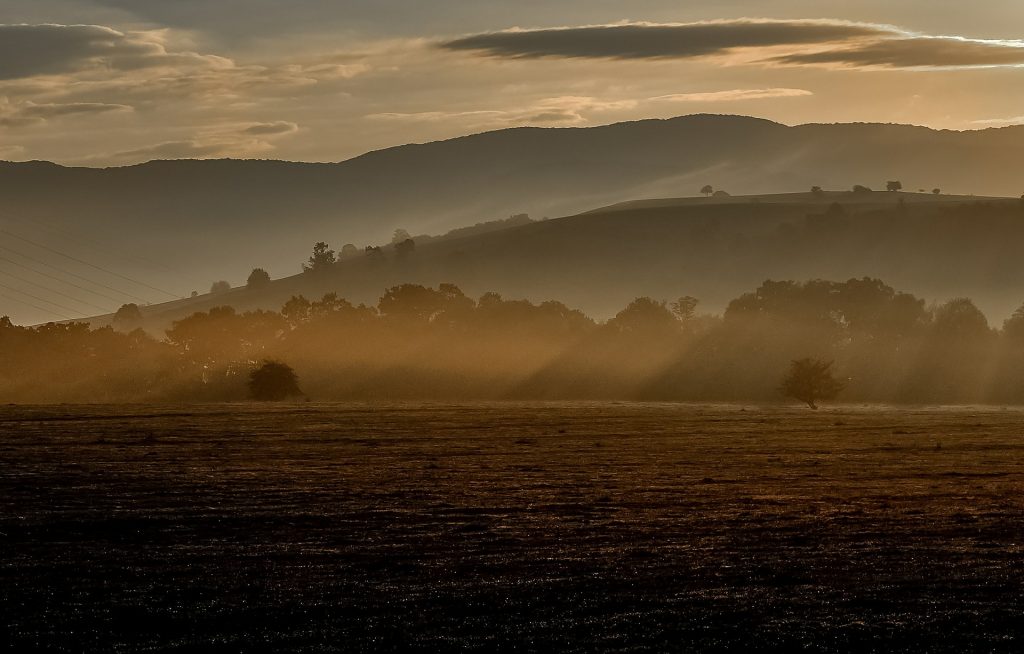 Intense Repetition
Space is one of the Lake District's greater attributes and with this come scale (England's largest mountain and longest lake). But as well as scale in the Lakes there is also abundance. In Spring, head to Glencoyne Bay on Ullswater, or Dora's Field, and enjoy, as Wordsworth famously penned, "a host of golden daffodils".  Head to Skelghyll Woods, Ambleside, where not only will your eyes be treated to a carpet of bluebells, but the heady perfume on the fresh, dewy Lake District air of so many wild flowers is also a treat like any other. The waterfalls, red squirrels and Osprey's of Dodd Wood, Keswick, offer pleasure enough. But look up, and the trees standing like sentry's offer great inspiration for some autumn photography.
Don't forget to share any of your Lake District surreal photographs with us. We'd love to see them!