Top 5 Things to Look for When Booking a Holiday
Posted 4th August 2017 by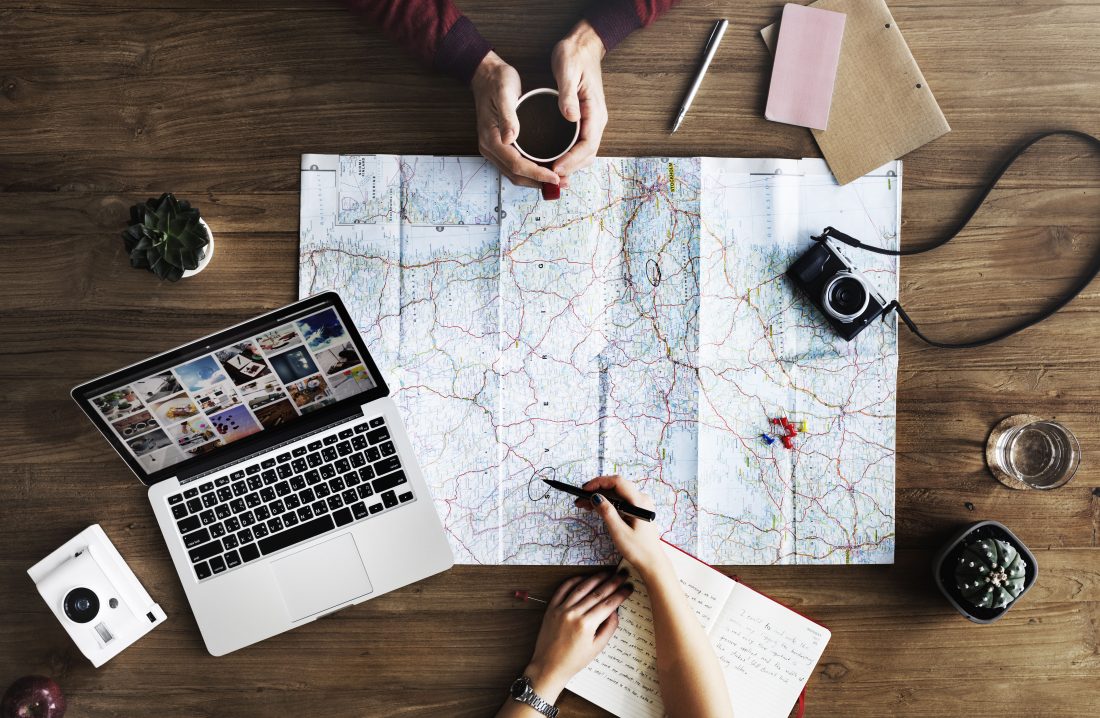 What matters when booking a cottage holiday?
Knowing what you are looking for in a great holiday helps ensure that you, your friends and family, all have a fantastic time and return home feeling invigorated and well rested.
The Lake District is a stunning mountain and lake landscape, of historical hamlets and culinary treats, that sooth and relax you the instant you enter the borders of this draw-dropping landscape. Other than relaxing, very little else matters when you have a holiday in the Lakes which is why it is one of the UKs top holiday destinations.
You don't have to go to get your map and compass out when planning your next getaway. Consider these top 5 handy tips to help you avoid any holiday booking pitfalls.
1.) A Great Location
Location is at the top of the list when booking a holiday. The location sets the tone for your holiday and so choosing a great one is paramount to maximising your experience.
That said, they say, "a change is as good as a rest", and so if you are relatively flexible, why not book a last minute or special offer holiday cottage in a location that you may not normally choose.
However, if you already have an idea of what you're looking for, use these to guide your choice in location. Get in touch with a reputable local holiday firm to advise you on various location options, and what each offers. We are extremely proud to have been offering self-catering holidays in the Lake District for over 40 years, and would love to share our local knowledge with you to help you plan your Lake District getaway. Plus, booking through an experienced firm offers hassle-free, tested and secure payment options, which are very important when booking a holiday.
Some self-catering holidaymakers are looking for the vibrancy and convenience of a town, and so head to the likes of Ambleside or Windermere and Bowness, while others are searching for more tranquil retreats, such as those offered by Ullswater. And the drama and adventure that Langdale offers, appeals to outdoor enthusiasts. Do call us on 015394 88855 if you would like to chat about our favourite topic – visiting the Lake District.
2.) Outstanding Accommodation
Finding outstanding accommodation that is reliable and trusted can make or break a holiday. All Lakelovers Lake District cottages are externally assessed regularly by VisitEngland. This accreditation gives holidaymakers assurance that what you are booking will deliver and meet your expectations. Look out for the VisitEngland accreditation symbol and pick from 3-5 star holiday cottages with Lakelovers Lake District cottages.
As well as finding somewhere that you can trust, also look for added value.
Small extras like welcome packs are a bonus, but features that are less generic are really worth looking out for. A hot tub, for example, a child friendly garden or proximity to a lovely local pub could turn the ordinary into the extraordinary, and give an indication that the cottage provider are invested in offering you the best holiday experience possible.
If you plan on eating in a lot, seek out accommodation with a bespoke kitchen, fitted out with state-of-the-art appliances, that makes entertaining something to savour and that has a dining area to die for. For romantic holidays, you can choose cottages with designer bathroom suites, statement bathtubs and outside hot tubs.
Hospitality in the Lake District is world-famous so give it a go!
3.) Bags of Interest
The last thing you want when on holiday is to be bored and so look for a cottage holiday that has plenty of attractions on your doorstep. Whatever appeals, from lazy cafe culture where you can take time over the morning papers and home-from-home cottages, with a log burner, WiFi or outdoor relaxing space, to high octane adventures such as water skiing, climbing or canoeing, just make sure that they are easily accessible from your cottage. Time spent travelling whilst on holiday can be the most stressful, and so reduced unplanned travel as much as you can by planning.
For others, it may be looking to seek out culture and heritage through architecture, art galleries or local crafts that appeals.
We are not suggesting that you need to have a minute-by-minute schedule planned in advance, but some consideration about what you might do each day can prevent wasting precious holiday time by being undecided about what to do.  Once on holiday, head to the local pub – a great place to the low-down on great regional eateries and events.
Families looking to entertain busy minds and active legs are certainly happier on holiday when there is a full itinerary, and planning in advance means you can often benefit from reduced ticket prices. But, don't forget to make time for 'down-time'. Perhaps rent a film or visit a local cinema.
Cameras at the ready as you experience all the Lake District has to offer!
4.) Experience
The phrase "a holiday of a lifetime" isn't something that is used unless there are stories to elaborate on and while summiting Mount Everest or meeting the pope aren't things that happen every holiday, everyone wants fantastic experiences from their jollies.
Eating at an amazing restaurant or watching the sunset over a beautiful landscape may be all it takes to fill your own experiential demands or those of your nearest and dearest.
And what could be better than watching the face of your child as they take their first wild dip in a plunge pool or feel like giants looking down from the summit of their first mountain peak. It was a memory of Derwentwater, Keswick, that etched on the mind of revered art critic John Ruskin, when he was only 4 years old, and which drew him to return again and again to the Lake District.
5.) Rejuvenating Relaxation
Most people would agree that relaxation is a desirable part of any holiday and while to some this involves being able to put their feet up, to others it simply means spending time doing things that they love, whether it be eating, walking, shopping or reading.
Walking through picturesque countryside, breathing in fresh air and getting a little gentle exercise can be one of the most relaxing things to do. Visiting a spa for some much needed TLC would, without doubt, fit the bill for many holidaymakers. While simply having the time to sit and read a book in a calm, friendly atmosphere is another great way to chill.
Look for a holiday that gives you space and that has been thoughtfully designed to allow you to enjoy these pleasures. Many of our Lake District holiday cottages offer boot rooms, secure bike storage and trail resources, such as maps and guide books. Most holidaymakers who visit the Lake District want to be outdoors as much as possible, which is why so many of our cottages have superbly equipped gardens and al fresco dining spaces.
No matter what it is that helps you relax, making sure you are able to do so while on holiday is a must and a holiday in the Lake District won't be found wanting when it comes to taking it easy.