5 Interesting Activities in the Lake District this May
Posted 26th April 2017 by
Things to do this May in the Lake District
With two bank holidays breaking up this long month the
Lake District
is abuzz. There are plenty of interesting activities in the Lake District this May.  You can experience delicious dining, fantastic festivals, superb shows and verdant countryside. Come and have a look at some more unusual things to in the Lake District this May.
Emerald Lake, Hodge Close
If bank holiday festivals and events are not your thing and you'd like to escape the crowds, then this one is for you. The emblem of love and success, Emerald is the birthstone of May. For those who don't know about it, 'Emerald Lake' at Hodge Close Quarry,
Langdale
, is one of the Lake District's secret gems.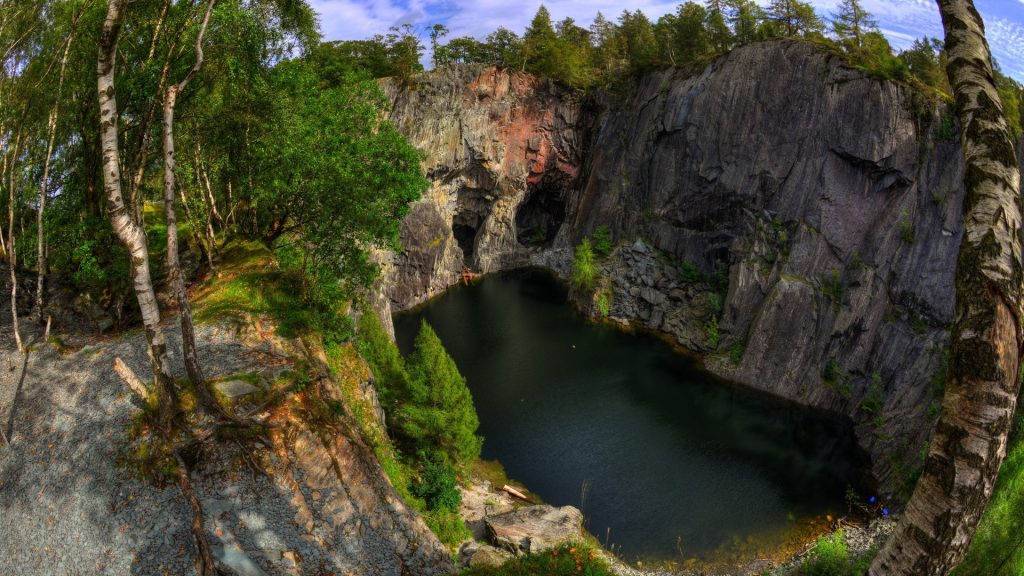 Known
locally
as 'Emerald Lake', because of it's deep, elegant colouring, this slate quarry is best viewed from above
. Look down on Hodge Close, one of several open mines in the Tilberthwaite Valley.
Here the reflections of the sheer cliff-sides in the emerald green water is mesmerising
. As is the scale as you look 150 feet down into the paradise-like pool. Don't
be fooled
, as there's another 150 feet below the water, where you may see divers exploring. 
This is not an enclosed mine and the sheer face is popular with abseilers. But caution
is needed
so please be very, very careful especially if you have children and pets with you.
This 3 miles
Hodge Close walk
also takes in Cathedral Quarry, which is also worth a look.
Windermere Island Hopping
There are 18 islands on Lake
Windermere
. 'Lilies of the Valley East and West' are two of them, so named after the flowers which once grew on these islands. Lily of the Valley is the birth flower of May.
And whilst the beautiful fauna is no longer found on Windermere's islands, they are a floating paradise of wildlife that you
simply
must explore
.
Pack a picnic hamper, warm clothes for being on the lake, and with no experience necessary you can hire a motorboat from
Bowness Marina
to cruise around the central islands
. Plus pooch can join you!
On the weekend of the 12th – 14th May 2017 head to
Windermere Boat Show.
Not only will there be a display of impressive new boats but you can enjoy free 90 minute scenic kayak tours of Windermere's stunning scenery
. Or chance yourself at SUP (Stand Up Paddleboarding).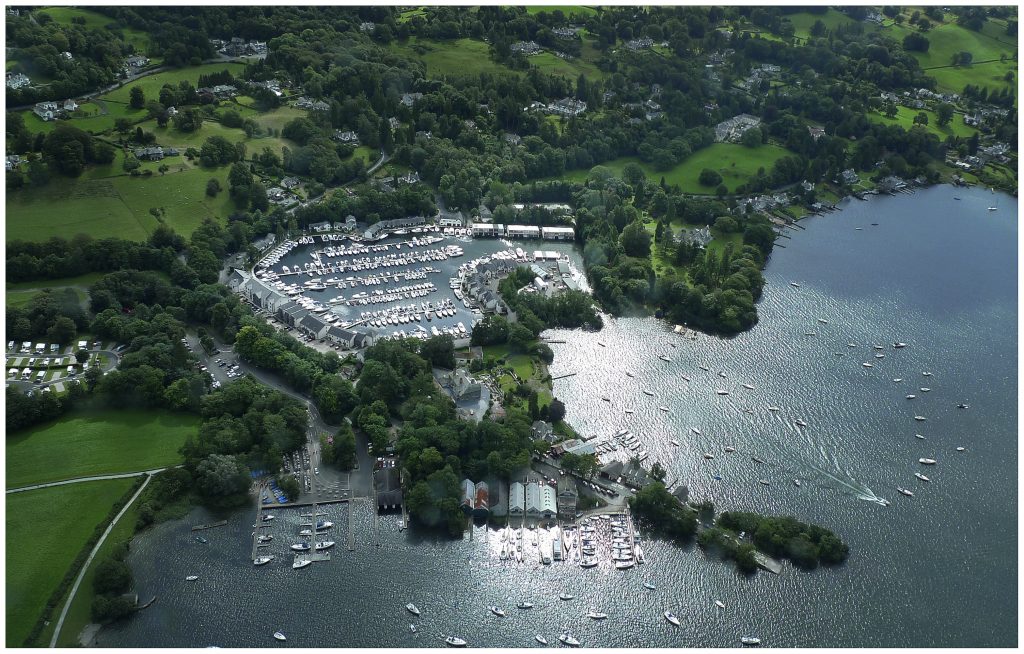 Cross Bay Walk Challenge
On 9 May 1951 the Lake District
was designated
a National Park. The Cross Bay walk at Morecambe Bay is a great way to see a side to the Lake District that many miss.
From May, the dangerous tides of Morecambe Bay allow walkers to make the famous and exciting 8 mile cross over the sands between Arnside and Kents Bank
. 
There are several guided walks, which we recommend you joining, as the sand and tides are unpredictable
. You will
be escorted
across the 8 mile walk by Cedric Robinson MBE. He is the 25th royal appointed guide.
It is a relaxing as well as exciting experience where you can experience up close some of what makes the Lake District National park, which includes 26 miles of shoreline, so unique
.
Muncaster Castle Festivities
Muncaster Castle is the place to go to experience traditional Lake District festivities.
The haunted historic castle hosts the 'Cumberland Sausage, Food & Drink Festival' over the early May bank holiday, 1st May
.
Whilst a carnival atmosphere hits the castle grounds, with
Muncaster Festival
running over the Spring bank holiday weekend, from the 28th – 30th May
.
Whilst Mucaster Castle's haunted history may be a bit scary, this is an excellent place to visit with children in tow
.
If the Enchanted Trail, with stepping stones, fairy doors and wooden dens to explore, as well as the Adventure Playground outside isn't enough, the indoor MeadowVole Maze is good fun for little visitors
.
You must also make a visit to Muncaster bluebell woods (May is the perfect time of year).
The woodland floor is awash with the striking blue and the air filled with the heady scent of the English bluebells
.
You can distinguish them by their 'nodding' heads rather than the upright stems of their Spanish counterparts
.
Gathering May "Knots" in May 
"Here we go gathering nuts in May,"
really
meaning "knots", meaning bunches of flowers.
Indeed May,
the month of
fertility, is the best time of year to see an
abundance
of interesting flora and fauna that is unique to the Lake District
.
Nesting season is well underway and the unspoilt and outstanding natural beauty of Bassenthwaite is a must this time of year
.
Especially as KL, the majestic ringed Osprey has returned to the Lake District Osprey Project nesting site, after spending the winter in Africa
. KL and the unringed partner she brought back are the first Osprey's to breed in the Lake District for 150 years.
And so it is worth heading to the free viewing points at Dodd Wood to spend some time with them and their soon-to-be chicks
.
Whilst in the area, head to Whinlatter Forest, the UK's only true mountain forest for excellent walking and mountain biking trails
. Plus an enormous WildPlay adventure park!
This May you can catch some imaginative species of creatures on the amazing, new digital "Gruffalo Spotters Trail"
.
Follow clues and footprint marker posts, where, via the
specially
designed The Gruffalo Spotter app  Mouse, Fox, Owl, Snake and the Gruffalo appear before your eyes
!
In the central lakes, May marks the beginning of Garden Tours at Hill Top, former home of children's author Beatrix Potter
.
Meeting
strictly
"at the veg plot" the 21st Century Mr McGregor, Pete, gives an insightful guided tour around Beatrix Potter's farm garden
.
Sniff out the distinctive garlic aroma of Wild Garlic.
Look for lush, pointy green leaves and pretty clusters of white flowers, as you ramble along woodland paths in particular
.
Throw the leaves into a Spring salad and pop a jar of the flowers on your
Lake District Holiday Cottage
table and feel
suitably
countrified
!