Dogs Love The Lake District – So Here's 5 Pooch Perfect Walks
Posted 13th October 2016 by
We are a nation of dog-lovers and dogs, it would seem, love the Lake District.
We were inundated with fantastic snaps of your pooches enjoying the fine Lakes fells and countryside for a chance to scoop a luxury prize for your pet.
And, now our followers have spoken and the lucky winner of our luxury pet hamper is Harris. Here he is on a walk at Gavel Fell.
This lovely little pooch is on his 120th Wainwright walk!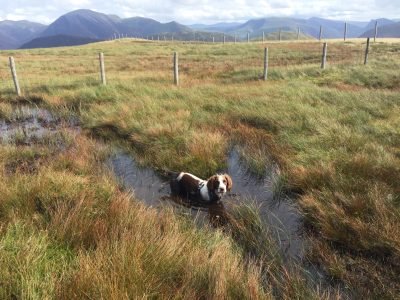 So, with so much outdoor fun, there's no need to leave your four-legged friend behind or pay for kennels.
Bring them on your holiday or short-break in one of our dog friendly cottages in the Lake District and get ticking off delightful dog walks.
Here are some of our dog-lovers favourite strolls in this beautiful part of the world.
Top 5 Lake District dog walks – as selected by our social media followers:
1. Cat Bells and Derwentwater ( approx 3.5 miles)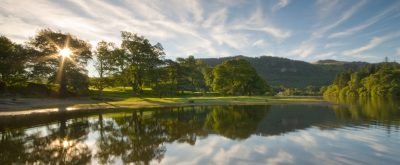 You get amazing panoramic views over Keswick on this walk – which is a haven for walkers.
The circular walk starts from Hawes End, which you can get to by taking the boat from Keswick to Hawes End landing.
The walk takes you away from the lake shore and round up to Catbells before heading back down again.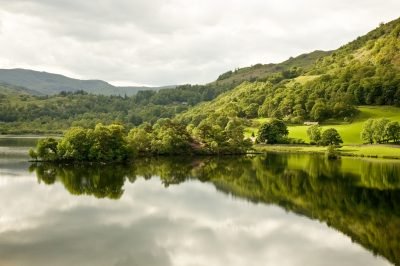 2. Rydal Water (approx 1 mile)
The circuit of the lake is an easy, but non-the-less lovely walk.
Or, for a longer walk ( approx 7 miles), you can start in Ambleside and embark on the circular route taking in Loughrigg Tarn, Grasmere and Rydal Water. Not only are there great views across Lakeland to be had, but Lily Tarn is a very pretty spot too.
3. Grizedale Forest (various trails)
A place of adventure for everyone – and that includes our four-legged friends.
There are miles of paths to explore at Grizedale and your pooch will love the woodland.
4. Walla Crag (Approx 6.5 miles)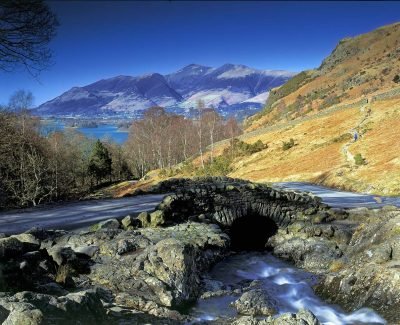 A walk brimming with spectacular scenery and one for a good, long dog walk!
By starting at the Market Square in Keswick, you can go up to Castlehead and along to Calfclose, before heading to Ashness Bridge and up Walla Crag before returning to market square.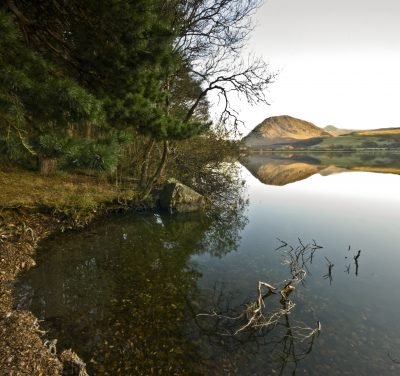 5. Loweswater (approx 4 miles)
This nice and easy walk heads around the beautiful water. You can start at the car park at the east end of the lake, taking in the lovely scenery before heading into Holme Wood, where you can play 'fetch' to your heart's content!
These are just suggestions for your walk, but always make sure you use an OS Map and a compass.
Luxury dog friendly cottages in the Lake District
We have the largest collection of 'VisitEngland Gold Award' holiday cottages in the Lake District, 150 of which are dog friendly.
Pooch-welcoming Pudding Cottage was recently judged as one of the top 20 best holiday cottages in the country, and awarded the 'VisitEngland Rose Award'.
Our gorgeous homes span the region – from the northern reaches of Keswick to the southern shores of Windermere.
From traditional to contemporary, sleeps 2 to party pads for 20, our homes make the perfect pads for your pooch on your Lake District break.
Many of our homes are on the doorstep of beautiful walks, so have a look at our luxury dog friendly cottages in the Lake District and see our high-standard homes for yourself here at Luxury Dog Friendly Cottages in the Lake District.
Tweet us your snaps
Let us know what your favourite Lake District dog walk or send us your snap by tweeting us @LakeloversUK
Here are just a few of the images of your dogs enjoying the great outdoors!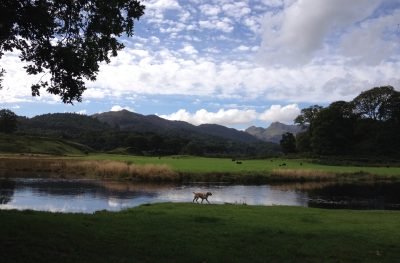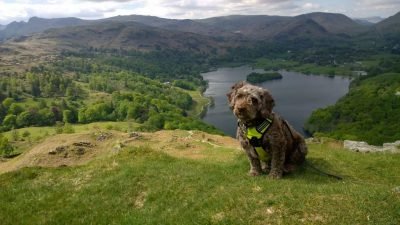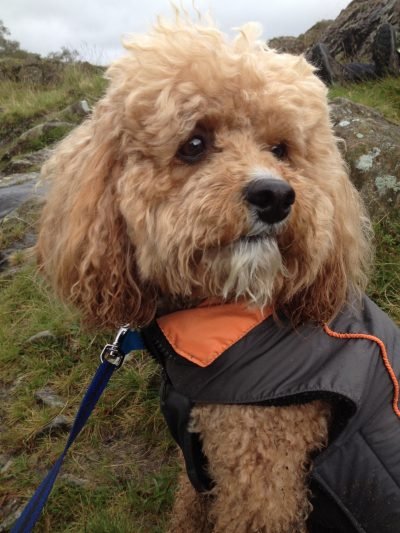 Want to hear about dog friendly properties?