Shady Dog Walks and Heatwave Holiday Tips
Posted 9th July 2018 by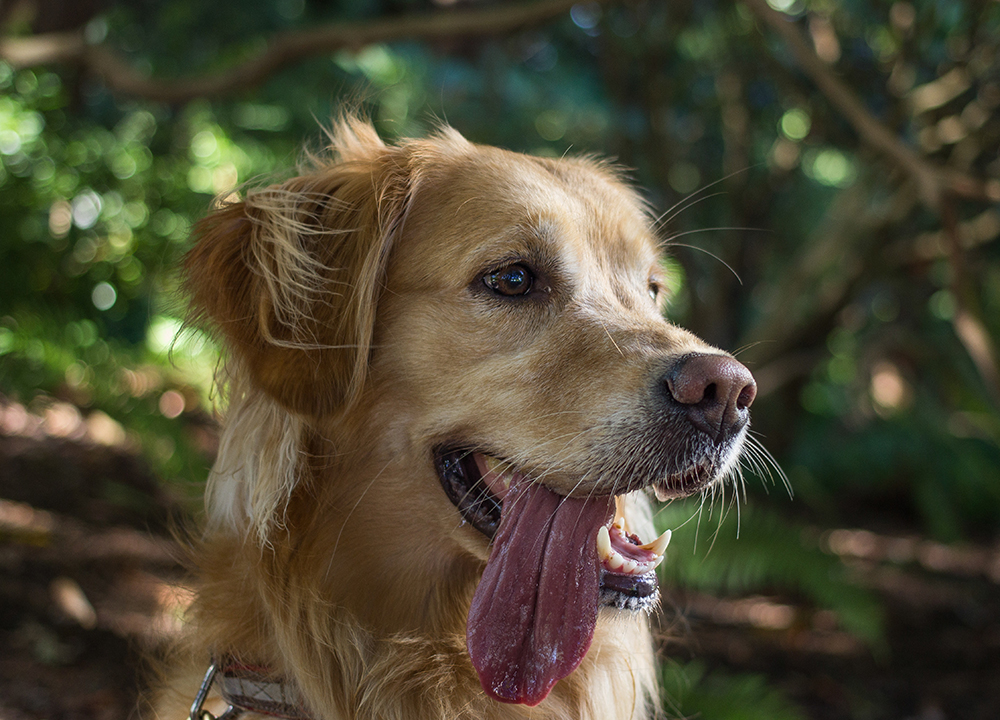 Tips for Caring for Hot Dogs in the Lake District Heatwave
This summer we're enjoying an unexpected heatwave in Britain. We have lots of dog owners here at Lakelovers and we've been watching how our four-legged Lake District friends are keeping cool.
Here, we share our tips as well as some shaded Lake District dog walks for keeping pooch cool as you enjoy your dog friendly cottage holiday. And by cool, we don't mean dressing him in Ray Bans, though that is fun.
These Pads are Made for Walking
Firstly, he will most certainly avoid tarmac and footpaths, opting to protect his sensitive pads on cooler grass instead. Smooth stone surfaces hold heat a lot more than rough surfaces, so be careful with our garden terraces and patio's, which are fine for dog owners wearing flip-flops, but not so for sensitive paws. Bring dog beds outside or lay a blanket or towel down for your pet to laze on as you enjoy some al fresco dining under a table umbrella. A large tub of water is also nice for a refreshing outside bathtub for pooch.
Also, choose walks where four-legged walkers can trot off hot and uncomfortable stone pavements and onto the natural terrain of bridal ways. You also may want to choose shorter and less challenging walks than usual and of course avoid walking between 12 midday and 3pm, when the sun is at its fiercest.
Give pet paws a rest by planning some playtime inside too, such as tug of war, catch with a ball and hide and seek with treats.
Shades for Dogs
Whilst many holidaymakers in the Lakes enjoy stripping off into swimwear and sundresses to enjoy basking in the glorious sunshine (with sun protection on, of course), dogs enjoy cool, wet-towel bathing as their heatwave accessory of choice. And instead of Ray Ban shades, they'll opt for the protective shade of a tree or a table as sun worshippers don their sunglasses and enjoy a relaxing summer book read in a suntrap. Don't forget your shade-loving holiday guest and make sure drinking water is regularly available and perhaps choose activities that offer shade too. Don't forget to cool off your pet's stomach and paws, as well as coat as dogs cool down from their paws up. A river or lake splash in ideal.
Panting Protection
Dogs certainly can't take their coats off and apply some sun screen and a nice cool outfit.
They also can't control their temperature as we can by sweating. Instead, they circulate air through though their body by panting to help keep them cool. Flat-faced dogs naturally pant a lot, but you know your pet's own habits. Monitor unusual frequency in panting as well as reduced trips to the tree for a wee, as signs of overheating. If you're concerned, it likely is time for a drink, a cool-off under a cool hosepipe or bathe in wet towels. Drench dog toys, such as rope chews, in water and pop in the freezer for a nice cooling dog treat to prevent hyper-panting.
Summer Snoozing
Unusual lethargy is also a sign of over-heating in a dog as he reserves his energy to work on cooling down.
To avoid overheating, plan alternative exercise to a day walking that will keep pooch and owners entertained. This weather is a great opportunity to enjoy some safe wild swimming or paddling.
Also, ditch the car. Explore the local area, keeping within walking distance of your cottage. Short frequent walks are recommended, rather than the normal day-long trots. If you are booking a dog friendly holiday this summer, choose a cottage with all that you need right on your doorstep. The Lake District is a great choice for pets this summer as you are never far from an open field, woodland walk or lakeshore ramble.
The Lake District's lake cruise attractions welcome pets, and passengers are at this time of year are pleased of the breeze aboard a cruise journey in this weather.
During the midday heat, the open top fells are far from the best place for pooch. Enjoy a shaded, short walk in the morning or evening, avoiding the midday sun. For dogs and owners unafraid of the dark, you could head in the opposite direction of the Lake District's famous mountain tops, to explore some of our famous caves, such as Cathedral Caverns in Langdale.
Here are some nice walks in the north and south Lake District where you can stay in the shade, under the protection of the Lake District's natural tree canopy.
Shaded walks when staying in Windermere, south Lake District
Fell Foot wood – take water with you
Orrest Head – take water with you
Borrans Park – Windermere lake shore access
Holehird Gardens – take water with you
Cockshot Point – Windermere lake shore access
View our Windermere Cottages here.
Shaded walks when staying in Keswick, north Lake District
Walk to Castlerigg Stone Circle – take water with you
The wooded shore walk at Lingholm Estate on Ullswater – shore & café for refreshment
Great Wood with water at Calfclose Bay, Derwentwater
Cockshot Wood, Lake Road access to Derwentwater
Whinlatter Forest – take water with you
Friar's Crag – Derwentwater shore access
View our Keswick cottages here.