Get to the Lake District this February – This is What's On
Posted 1st February 2017 by
The Lake District and Cumbria has lots going on all year around. But, as well as the main and popular attractions, there are always exhibitions, guided walks, music events, plenty of  theatre and even holiday activities to keep the kids busy.
So, if you're in the Lakes this month, whether you love walking, cycling, music or art, here are some ideas to put in your diary.
February 4
Sharpen up your winter walking skills with a Lake District taster day on Helvellyn. You'll learn, from one of only 2 fell top assessors in England, the basics of how to use an ice axe and crampons for winter walking.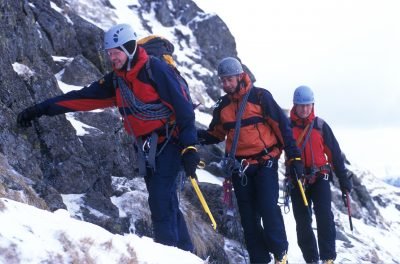 You will be shown how to enjoy the mountains safely in all conditions.
Now until February 19
Art lovers, listen up. The Great Print Exhibition is the largest exhibition of original prints in the north of England. This collection at Rheged features more than 60 artists and 250 original prints. The perfect time to pick up a piece of affordable artwork.
February 5
Calling all runners (and indeed, those who love to watch), the Montane Trail 26 & Trail 13 Grizedale will be kicking off from Grizedale Forest Visitors Centre on February 5. The full and half-marathon will take runners along its hilly loop into the forest.
February  8
And, the season is off! There will be 7 races – with a great afternoon of jumps racing – at Carlisle racecourse. Perfect time for a flutter!
February 10
Enjoy wonderful views and learn about the upland nature reserve with a guided walk at Eycott Nature Reserve. Booking is recommended and for more details see Cumbria Wildlife Trust
February 14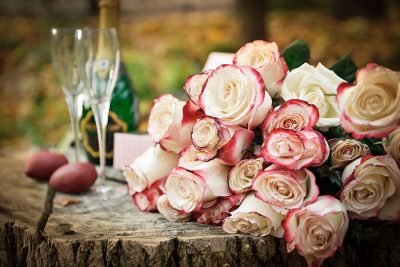 Valentine's Day. You love birds will want to be in the Lake District today, whether walking or relaxing together. It's not too late to book a last minute stay.
Feb 16-19
Keswick – a stunning part of Lakeland – is home to the annual Keswick Film Festival.
And this year's event will take you all over the world to other landscapes, where the majesty of the natural environment shapes the lives, loves and fortunes of those who live there.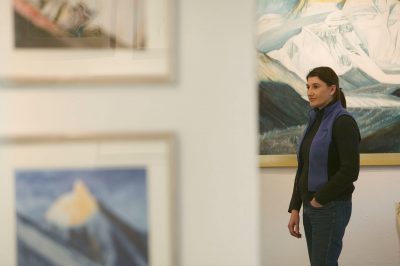 For more see www.theatrebythelake.com
February 17
Let's face it, Cartmel is beoming increasingly known as a foodie's haven and so the Cartmel Food Market in Unsworth's Yard in Cartmel village is one not to miss.
It features the finest foods from the Cartmel area and also from across the Lake District.
On the same day, you can experience the beautiful, rugged and mysterious county of Cumbria with traditional songs, stories and poems with Steve Wharton Music and Storytelling.
For more information of the event, Cumbria Songs and Stories, see The Forum Barrow
February 17 and 24
Nothing says the start of Spring than the carpet flowering of snowdrops.
So, as the first bulbs of the year start to make an appearance, head to Holker Hall and Gardens to enjoy the varied gardens and the Snowdrop Weekend, before they open to the public at the end of March. See Holker Hall
February 19
A great way to introduce your children to classical music is with this event, the Royal Northern Sinfonia's family half-term concert at the Theatre By The Lake in Keswick.
Your little ones will love listening to Prokofiev's Peter and the Wolf, a hugely enjoyable narrated musical fairy-tale.
February 21
Kids will love this film-making animation workshop at Rheged.
With Sheryl Jenkins, youngsters can have a go at creating their own stop motion animation.
Children's activities  at Rheged
February 23
Love a little bit of history? Then, this is right up your street. The History and Archaeology walk takes place at Eycott Hill Nature Reserve.
February 25
Meet the heroes of Penrith Mountain Rescue Team at the Rheged Centre.
This fun and interactive children's event, will enable kids to explore their vehicle and kit and find out more about the work they do.
February 26
Ever tried trail running? Or fancy a FREE one? Well, Trust10 is a new trail run series in the Lakes thanks to the National Trust and will take place every fourth Sunday of every month.
What better place to experience the beautiful scenery of the Lake District and burn off a few calories on your Lake District break than a 10k run alongside Windermere lake!
Registration is at the Claife Viewing Station courtyard at 8.30am, with the run kicking-off at 9am. Just turn up!
Fear not if you fancy a little break to the Lake District to sample any of these – and indeed the rest England's treasure beholds!
We have last minute stays, call us on 015394-88855 and we will help you find the perfect holiday cottage in the Lake District for you.
Why not share your images with us on Facebook or Twitter @Lakeloversuk?