Our Little Herdwick To Go Under The Hammer To Help Lake District Charity
Posted 4th October 2016 by
Windermere, Keswick, Ambleside, Grasmere and Rydal are no longer under invasion from a flock of sheep and lambs
The life-sized, decorated Herdwicks, which were in parks, on the street, on buildings and in shops and eateries along the 555 bus route – including outside our Lakelovers' office – have been herded away to auction.
It's all part of the Calvert Trust's Go Herdwick  Public Art Trail. They want to raise £1.3million for their residential outdoor centre for people with disabilities.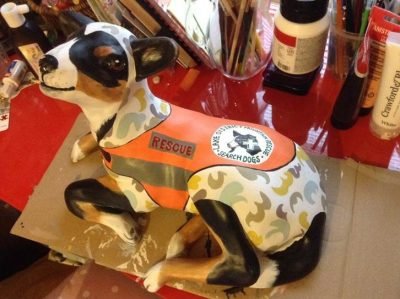 Our very own Rangi-Tiki, named after the original two Lake District Mountain Rescue Search Dogs , and pictured here, met up with all 107 other ewes and lambs last week at Rheged.
The little lamb we sponsored was transformed into a 'sheep-dog' by talented artist Rikako Suzuki, an ardent dog-lover.
Hours of brush-strokes saw a little white lamb become a unique piece of art paying homage to the amazing work of the Lake District Mountain Search and Rescue Dogs Association, whose volunteers save countless lives on the Lake District fells each year.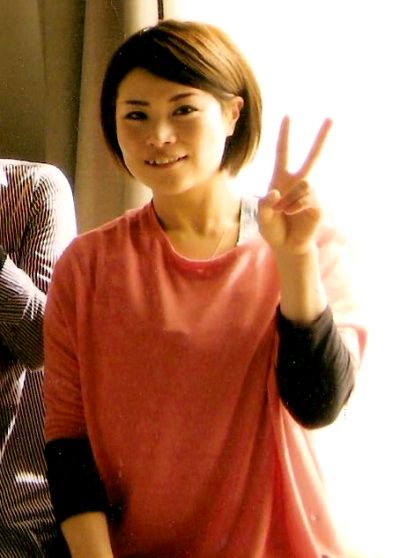 Lakelovers has already helped LDMRSDA raise £2,000 towards their £5K target to re-equip handlers' comprehensive medical kits and we hope we can help the Calvert Trust in their aim too.
The brightly-coloured German Shepherd rescue dog has a long tail and a bright orange rescue jacket – and attracted scores of Herdy spotters on the hunt to track the entire flock down.
The trail itself was a real hit with visitors to the Lake District – many who took on the 'selfie' challenge to get as many pictures as they could with the cute little Herdwicks.
Go Herdwick Public Art Trail Auction
But, on Saturday, October 8, all 108 little Herdwicks will be flogged-off to raise funds for the Calvert Trust, which expects ewes to sell for in excess of £1,250 each and lambs for upwards of £500.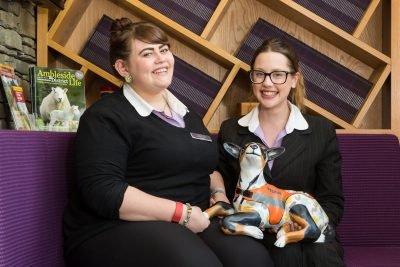 Our Rangi-Tiki has been so well behaved, so perhaps you'd consider bidding for him at auction?
To find out more about how to bid in the auction, see http://www.goherdwick.co.uk/the-auction-2/
And, should you be successful in taking our Rangi-Tiki home, or if you took any selfies with him, we'd love for you to share them on Twitter @LakeloversUK
Herdwicks in the Lake District
Herdwick sheep are native to the Lake District and live on the highest mountains – some more than 3,000ft.
They are extremely hardy and are managed in a traditional way on the fells.
They were favourites of beloved children's author Beatrix Potter, who kept and bred Herdwicks and between 1930 and 1938 she won a number of prizes for Herdwick ewes at shows in Cumbria.
We have scores of beautiful cottages and traditional farm houses on the doorstep of fells where these delightful herdys live, so come for a visit and experience Lakeland Life.